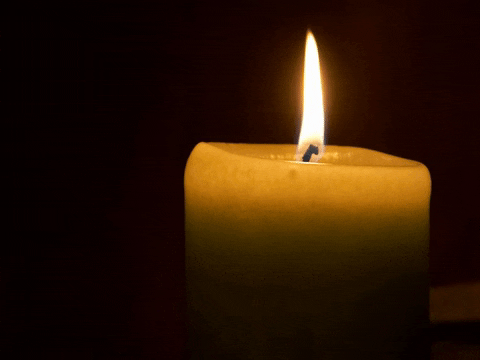 It's been a tough week all around. As this edition of the Roundup goes to publication, there's a tragedy unfolding in Wisconsin. And, in BC, there's been a lot of bad news over the past week because of the floods. After the year and a half that has passed, when things rise to the level of exceptionally bad, it is often a moment to take a pause and reflect on the things to be thankful for.
In this shortened edition of the Roundup, the US online brokerage market is in the spotlight once again. We dive into recently released metrics to examine a possible shift in investor sentiment, as well as the uphill battle faced by Robinhood into the final stretch of 2021. To close out, we wrap up with some interesting chatter from the investor forums.
Growing Pains: Account Growth at Interactive Brokers and Schwab Spells Trouble for Robinhood
It's barely winter, but already there are signs that online investor sentiment is "springing" back to life – albeit modestly.
Data from two large publicly traded online brokerages in the US, Interactive Brokers and Charles Schwab, appear to be pointing in the same direction with regards to positive month-over-month new account growth, the first time that has happened in 2021.
This year has certainly been a storied one for online brokerages. Right out of the gate, 2021 saw an unprecedented surge in retail investor enthusiasm based on the "meme stock" interest. All online brokerages in Canada and the US saw record-breaking activity in account opening and trading volumes. That interest, however, faded quickly as the meme stocks lost steam and the fast money sought other opportunities (such as crypto trading).
The October stats on new account growth at Schwab showed 397 thousand new accounts opened, an increase of just over 6% compared to September. By comparison, Interactive Brokers reported 46.3 thousand net new accounts opened in October, an increase of almost 6.7% month over month. Aside from the numbers of new accounts being vastly different at the two firms, the target clientele is also quite different. Interactive Brokers tends to target and attract active traders, whereas Schwab could be a better proxy for "main street" investors.
But what about the "new kid on the block" aka Robinhood?
With the surge of interest in online trading this year, a new segment of investor emerged that didn't fit the traditional understanding and paradigm of "investor" and many (if not the vast majority) of those investors found their way to Robinhood.
Now that Robinhood is a publicly traded company, it is possible to get a better handle on what kinds of investors are gravitating towards this online brokerage and to see how account performance stacks up relative to incumbent firms. To compare apples-to-apples on account growth, it is important to note that, unlike Interactive Brokers or Schwab, Robinhood does not report monthly performance metrics. As such, we have compiled data on new accounts based on quarterly totals so that we could compare how Robinhood's performance to Schwab and Interactive Brokers.
The chart shown above helps to put into perspective just how big of a wave of interest in online trading the first two quarters of the year represented to Robinhood's business and the disruptive force Robinhood has been to the online brokerage market in the US. In the first calendar quarter of 2021, Robinhood added more accounts than Interactive Brokers and Schwab did in the first two calendar quarters combined.
Equally as evident in the chart above, however, is the enormity of the drop off in new account growth at Robinhood in Q3 2021. New account opens plummeted from 5.1 million accounts to just 700 thousand – which is still more than Interactive Brokers but well short of Schwab. Another table from the Robinhood earnings release provides additional context on what investors who signed up for Robinhood were most interested in trading, and as a result, where Robinhood earned most of its revenues each quarter.
Against the backdrop of revenue figures, it's clear that options trading followed by equities trading dominated the revenue picture for Robinhood for Q1 2021, but in Q2, crypto became the primary driver of revenues. In Q3, Robinhood earned most of its revenues from options trading. Based on the revenue mix, it appears that Robinhood has both active traders – who would prefer options trading and cryptocurrency over equities – as well as less active investors, who would prefer equities and ETFs. For Q4 of 2021, Robinhood has already signalled to expect a soft quarter in line with the Q3 performance figures.
The latest numbers from Schwab and Interactive Brokers indicate a possible resurgence in interest with both active and passive investors which should seem like good news for Robinhood; however, we can't help but wonder whether there is a significant number of accounts jumping ship from Robinhood. Neither the pace of growth in terms of new accounts nor the trading activity at Robinhood is clear enough at this point in the quarter to make a call either way. If Robinhood wants to attract investors interested in gaining exposure to online trading, they will likely have to change the way in which they report performance to bring them in line with other online brokerages. The fact that they haven't yet done so does beg the question as to why those monthly figures don't get published?
In the Canadian online brokerage segment, the data on online trading activity and new account openings is much less transparent. The US online brokerage market serves as a proxy for the performance of online brokerages and online investing on this side of the border. Interactive Brokers' latest account figures reflect their continuous appeal to active investors and traders, and despite charging commissions for trade execution, people are prepared to pay. Schwab, by comparison, has shown that commission-free trading is only a small component of the wealth management opportunity to be had, a model other Canadian online brokerages are likely to look to when deciding which is worth more to their long-term success.
For the growing number of investors interested and curious about options trading, Interactive Brokers offers an experience that is hard to rival here in Canada – even when factoring in commission pricing. That said, if Robinhood is an indicator, commission-free options trading is something that is going to be increasingly sought after while cryptocurrency trading capability is also important to the newer segment of online investors. In terms of the latter, Wealthsimple Trade has an edge that offers self-directed investors direct exposure to cryptocurrencies and equities in one platform. The major downside, of course, is the cost for trading in US dollars and the lack of options trading. On the other hand, almost all popular Canadian online brokerages offer options trading as well as US-denominated trading accounts.
Until all three products: options, cryptocurrencies, and equities are available in a single online brokerage in Canada (and at a reasonable cost), it appears that Canadian self-directed investors are going to have to figure out how to combine providers to get the exposure they desire.
Turning back to the US online brokerage market, the latest performance figures from Interactive Brokers and Schwab point to an interesting scenario which we will be monitoring when Robinhood reports its next earnings release – namely, whether the account growth at Schwab and Interactive Brokers is coming at the expense of Robinhood clients.
It is difficult to know with certainty that clients leave one online brokerage to go to another; however, the revenue mix provided by Robinhood does suggest that Interactive Brokers is now a compelling alternative for cryptocurrency trading (of certain currencies) and definitely for options trading. Interactive Brokers, as of this past quarter, now offers the "trifecta" of options, crypto, and stocks at a professional trader's level of sophistication. To boot, Interactive Brokers also now offers an ESG-focused trading tool that takes investor values into consideration when screening companies for possible investment opportunities.
At the other end of the spectrum, many of those investors that thought they could make a fast dollar on the meme-stock frenzy might have learned that investing profitably is a challenge and takes time and effort to do well. Those investors might now prefer a more hands off approach, or even value advice, which would point them towards Schwab.
The concurrent uptick in new account growth at Interactive Brokers and Schwab is a positive sign for both firms and an interesting development at this point in the year and stock market cycle. While it is difficult to know the source of those new clients, it's clear that winning over Robinhood's clients seems like part of the strategy of the existing players. Despite Robinhood's success in bringing in new clients earlier this year, learning to hang onto those clients is an entirely different game altogether.
From the Forums
Exit Signs
While price is one reason online investors make decisions, there's sometimes more to the story than that. In this interesting post from reddit, one user explains their reasoning behind saying goodbye to traditionally low-cost online brokerage to find greener pastures elsewhere.
Shopping for Options
With Black Friday just around the corner, it seems like Canadian investors are in the shopping state of mind. In this reddit post, one self-directed investor is interested in choosing a new online brokerage catering to options trading and receives some interesting perspective and suggestions.
Into the Close
It'll be a short week for trading in the US because of American Thanksgiving, one that will undoubtedly be tough for community of Waukesha. Often in times of tragedy, it is the strength of communities that shine through and the kindness shown to others that makes an immeasurable difference. It certainly showed up here in BC when it was needed the most.