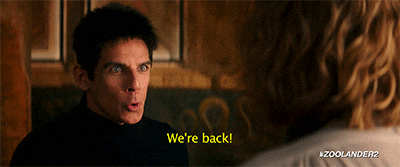 This year more than most, February is a month that embodies competition. From the Super Bowl to the Winter Olympics to the final stretch of RRSP season, there's no shortage of high drama, stats, scores, and podium finishes. And while there might not be any formal winner declared to RRSP season, the reality is that Canadian online brokerages are battling hard to lock in new clients and assets ahead of the RRSP contribution deadline.
In this reboot to the Weekly Roundup, we took our cues from the biggest sporting events in the world to bring an exceptional edition filled with high degrees of difficulty to compare one of the most influential touchpoints of DIY investors making decisions on which online brokerage to choose: Canadian online brokerage rankings. Grab some snacks (maybe a coffee too), this is going to be a good one – but if you don't have time, check out the key takeaways below.
Key Takeaways
It is increasingly more difficult to distinguish between Canadian online brokerages, let alone to find out which online brokerage is best
Different online brokerage rankings (Globe and Mail and Surviscor) ended up with very similar opinions about Canadian online brokerages this year, despite measuring them differently
When comparing online brokerage rankings, consistency between rankings provides greater confidence, whereas, inconsistency is a warning that experiences may be variable (aka YMMV)
Most online brokerages in Canada are generally OK to meet the needs of most self-directed investors; however, ranking as a best online brokerage means hitting important feature metrics, not just having the lowest commission pricing
Which Online Brokerage is Best? Comparing Online Brokerage Rankings to Find Out
The 2022 RRSP season is on the cusp of wrapping up, and, as in previous years, there has been a predictable surge among self-directed investors to find a new Canadian online brokerage. Unlike in past years, however, this year it seems that competition between Canadian brokerages is even more heated than ever before. And despite that competition (or perhaps a result of it), it is becoming increasingly more challenging to distinguish Canadian online brokerages from one another.
While commission price has historically been a key distinguishing feature for value-conscious self-directed investors to base their decisions on, zero-commission pricing has now gained a foothold among Canadian online brokerages.
Increasingly recognizable names, such as National Bank Direct Brokerage and Desjardins Online Brokerage, and even big players, such as TD Direct Investing, have introduced this pricing outright, or in the case of TD Direct Investing, are taking a phased approach.
The fact that there is more than Wealthsimple Trade – which was the sole zero-commission option for several years – to choose from since the start of this year's RRSP season also heavily impacted an important touchpoint for the online brokerage industry and consumers alike: Canadian online brokerage rankings.
Online Brokerage Rankings Launch Ahead of RRSP Season
Earlier this month, the 2022 edition of the Globe and Mail's online brokerage rankings was released, just in time for the peak of the wave of investor interest in online brokerage account opening. Now in its 23rd year, Rob Carrick's long-running review is hands down one of the most influential online brokerage reviews with Canadian self-directed investors. And in late December 2021, the other big name in online brokerage rankings, Surviscor, released their 2021 online brokerage experience rankings, a comprehensive ranking of online brokerages in Canada based on detailed criteria about the online investing experience.
While it comes as no surprise that in the lead up to the 2022 RRSP contribution deadline two very important Canadian online brokerage reviews have been released, it was surprising to see the degree to which both rankings ended up agreeing with each other.
At Sparx Trading, we don't rank online brokerages, but we do have a long history reviewing online brokerage reviews. We've continuously held the perspective that "the best" online brokerage for Canadian investors is one that suits their particular needs as a self-directed investor.
That said, for self-directed investors who turn to third party reviews for guidance and perspective on which online brokerages are leaders or laggards (or to find out "which online brokerage is best?"), our recommended approach would be to see what different brokerage rankings have to say.
The challenge, however, is that each of these reviews take very different approaches to defining and measuring which online brokerages in Canada are the best, and so it is important to understand what each of these online brokerage reviews measure and how they measure it. But comparing online brokerage rankings is not easy.
From a consumer perspective, there is quite a bit of analysis and more homework/guesswork than most are willing to do, which is why we've tried to simplify this in our online brokerage review pages by providing ranking data from different sources alongside information about the brokerages themselves below.
Emerging Convergence
An important trend that we've observed with online brokerage rankings in Canada is that the difference between online brokerage ranking scores has been shrinking.
For the past two decades, online brokerage reviews from third party sites and sources have played an important role in helping Canadian self-directed investors understand how to choose an online brokerage, as well as provide recommendations on which Canadian online brokerage is best. That said, the spread between the top and bottom ranked firms has been closing across different reviews, a signal that it is becoming increasingly more difficult to distinguish between online brokerage firms.
While the appeal of these online brokerage rankings is that they offer a quick point of reference for investors to be able to determine which online brokerage(s) are the segment leaders and which are the laggards, there hasn't been an easy way to compare Canadian online brokerage rankings – until now.
To address this analysis gap and to highlight the trend towards homogenization among online brokerages (i.e. that it is harder to tell online brokerages apart from one another) we wanted to put the latest online brokerage rankings from the Globe and Mail and Surviscor into a format where they could be compared side by side. By doing this, a much clearer picture emerges of where there is consensus from subject matter experts on which Canadian online brokerages are leaders and which are lagging their peers.
Specifically, the most important thing (we think) to pay attention to when comparing online brokerage rankings is where there is agreement and the extent of that agreement, because it demonstrates increased confidence in the experience that self-directed investors can expect from a particular Canadian online brokerage.
How We Compared Canadian Online Brokerage Rankings
Before diving into a comparison of the two different online brokerage rankings, it is important to provide some context as to how these numbers were generated.
The scoring criteria for the 2022 Globe and Mail online brokerage rankings uses letter grades in combination with +/- components. (For those who wish to take an in-depth look at how the grading system changed over time, you can check out one of our original articles explaining how the Globe and Mail online brokerage rankings evolved from 2002 to 2012.) As in the past, there are multiple criteria that Canadian online brokerages are evaluated on with a final letter grade assigned based on a combination of scoring and impression of the online brokerage (from the perspective of the "average" online investor).
In contrast, Surviscor reports a numerical percentage for their Canadian online brokerage experience rankings. The methodology for their analysis takes a criteria-based approach and measures features that online brokerages do (or do not) have. This year's online brokerage experience review audited Canadian online brokerages during October and November 2021 and analyzed over 400 criteria in six categories and 27 subcategories.
To enable a fair comparison, we decided to convert the letter grade ranking system used by the most recent Globe and Mail online brokerage rankings, into a numerical system that is used by Surviscor.
Interactive Brokers Canada was analyzed as part of the Globe and Mail's 2022 online brokerage rankings, whereas Surviscor's brokerage ranking did not include them. Conversely, Wealthsimple Trade was rated by both firms; however, they were only scored in the Surviscor rankings. In the Globe and Mail online brokerage rankings, Wealthsimple Trade was given an "I" for "incomplete." As such, both Interactive Brokers and Wealthsimple Trade are not directly comparable in the two different rankings.
The table below contains the raw rankings from both online brokerage reviews. As mentioned above, the online brokerage rankings from the Globe and Mail are reported in the form of letter grades, whereas the rankings of online brokerage experience from Surviscor are reported in percentages:
| | | |
| --- | --- | --- |
| Canadian Online Brokerage | Globe and Mail | Surviscor |
| BMO InvestorLine | B+ | 82% |
| CIBC Investor's Edge | B- | 75% |
| CI Direct Trading | B | 80% |
| Desjardins Online Brokerage | C+ | 76% |
| HSBC InvestDirect | D+ | 66% |
| Interactive Brokers | B | n/a |
| National Bank Direct Brokerage | B+ | 69% |
| Qtrade Direct Investing | A | 93% |
| Questrade | B+ | 88% |
| RBC Direct Investing | B- | 81% |
| Scotia iTRADE | B | 91% |
| TD Direct Investing | A- | 89% |
| Wealthsimple Trade | I | 20% |
| Date of Publication | Feb 4, 2022 | Dec 20, 2021 |
To figure out a conversion scale between letter grades and percentage scores, we relied on the grading scheme used by the University of Toronto, since that was the university selected as the "best" post-secondary institution in Canada (according to the most recent Maclean's rating).
Also, for ease of comparison, we've calculated the average score between the two sets of online brokerage rankings, as well as the difference between the scores (in percentage points) to highlight the degree of agreement (or disagreement) between the two different rankings' results.
What We Found When Comparing Canadian Online Brokerage Rankings
Again, in the interest of a fair comparison, it is important to reiterate that we are comparing two different Canadian online brokerage rankings that measure different aspects of trading online via a Canadian online brokerage.
The Globe and Mail's online brokerage rankings take the perspective of what the "average" Canadian self-directed investor would typically need or want. By comparison, Surviscor's rankings measure the "online brokerage experience," which reflects what their perception of a leading online brokerage experience could look like.
Comparing Rankings
One of the first things that jumps out from the results of this year's rankings is that averages from the Globe and Mail (75%) are lower than those from Surviscor (81%). Moreover (and for the stats nerds), the standard deviation – or measure of variance of the average – for each set of scores show much more consistency for the Globe and Mail's online brokerage ranking than for Surviscor's (7.31% vs 8.88%). It is important to note that the scores for Wealthsimple Trade on Surviscor's rating (20%) were not included because they were so far below everyone else's that it would have significantly skewed the analysis.
What these averages and standard deviations point to is that the perception of the overall online brokerage offering for Canadian self-directed investors is generally not bad.
Aside from a couple of outliers – in particular Wealthsimple Trade – an online investor could pick just about any Canadian online brokerage and be OK. Thus, choosing a Canadian online brokerage in 2022 for most individual investors is not a decision to fret over – especially if their needs are fairly straightforward or basic.
Importantly, a low number on these rankings doesn't necessarily imply a "bad" or poor online brokerage, but rather one that doesn't meet a full spectrum of user needs based on what else is out there. As such, not all investors will end up wanting or needing all features that are available elsewhere, which might be just fine for those investors.
Another interesting observation right off the bat is that the average score for Canadian online brokerages is lower in the Globe and Mail ranking than it is in the Surviscor ranking. One interpretation is that Rob Carrick is a tougher grader than Surviscor, something that is somewhat of a surprise given the qualitative data and commentary on the online brokerages coming from each ranking. While it is clear what Surviscor's position is on firms like Wealthsimple Trade, other than that, according to Surviscor's scores, most Canadian online brokerage firms appear to be faring well (in a relative sense) when it comes to features.
Combined Scores
One of the unique features of analyzing the Canadian online brokerage rankings this way is that it is possible to combine the scores into an average score between the two different rankings. In doing so, not only does this enable readers to more easily compare Canadian online brokerages based on the average alone, but it also highlights where these rankings agree and the extent to which they do.
To be fair and consistent for the analysis on combined scores, Interactive Brokers (which was analyzed only in the Globe and Mail) and Wealthsimple Trade (which was not graded in the Globe and Mail and was a severe outlier in the Surviscor analysis) were not included.
The table below shows the combined average scores from each Canadian online brokerage, as well as the difference (in percentage points) between the two rankings. Firms that had the same average score but lower difference between rankings were rated higher in this analysis, thus it is possible to have a lower average score but place higher because there is greater confidence associated with a particular average.
The scores for the combined rankings ranged from a high of 90% (Qtrade Direct Investing) to a low of 62% (HSBC InvestDirect) with the overall average of the group coming in at 78% and a standard deviation of 7.7%.
With these numbers in mind, the results of the best ranked online brokerages (as well as the worst) take on greater meaning.
In particular, based on the average values and the range of scores alone, Qtrade's performance is very close to being significantly better than the other firms ranked, falling just three percentage points shy of being two standard deviations better than the average. Conversely, HSBC InvestDirect's ranking does (barely) cross the threshold into being significantly lower than its peers.
As for the rest of the field, which is essentially every other online brokerage, the experience is generally OK. This could explain the observation that many Canadian self-directed investors don't feel compelled to switch online brokerages, even in the face of low or zero commission alternatives. Even if costs may be somewhat higher, things are not so materially bad to induce a change. It's only likely after a negative service interaction (or feature shortcoming) or some significant convenience boost (e.g. consolidating other financial services or very cool feature) that would form the catalyst to change brokerages.
Areas of Agreement
What became clear in comparing these online brokerage rankings is that there were clearly some instances where both sets of reviews arrived at similar conclusions about the performance of a particular online brokerage.
The range of agreement was between 4 and 16.5; however, the latter score (the result of the difference in scoring for Scotia iTRADE) was certainly an outlier. Excluding that from the analysis, the average difference between the Globe and Mail rankings and Surviscor ratings was about 7.15 percentage points with a standard deviation of 2.24.
When including a "confidence" measure, which is really a consistency between rankings measure, the most consistent conclusions were about BMO InvestorLine (average combined score of 80%) and CIBC Investor's Edge (average combined score of 73%). Rankings for both of these firms were within four percentage points of each other, suggesting that both Surviscor and the Globe and Mail analyses arrived at a similar conclusion about what self-directed investors can expect. In this case, when comparing BMO InvestorLine versus CIBC Investor's Edge, according to the rankings, BMO InvestorLine would provider higher probability of a better outcome for investors.
Where the confidence measure really impacts the average scoring and ultimate ranking of online brokerages is when the difference between online brokerage rankings is considered high. In this case difference scores of 8 or higher were considered to be an indicator of a "YMMV" (your mileage may vary) for investors in terms of what their own experiences with an online brokerage may be. Several firms fell into this cluster including (in descending order of disagreement):
The most extreme example of disagreement between online brokerage rankings was for Scotia iTRADE, which had a 16.5 percentage point difference. The Globe and Mail's online brokerage rankings rated Scotia iTRADE at 74.5%, a score that put it in the middle of the pack in terms of grading; however, in the Surviscor rating, Scotia iTRADE earned a 91% rating. According to Rob Carrick's commentary, the website interface came across as dated but in the Surviscor ranking, the overall online experience was close to exceptional. In short, this is a good example of a firm where consumer experience is likely somewhere between good or excellent, depending on the user.
Other interesting names on the YMMV list were the two online brokerages with zero commission trading: National Bank Direct Brokerage and Desjardins Online Brokerage.
Despite being a "tougher" judge overall, it was the Globe and Mail ranking for National Bank Direct Brokerage (78%) which was higher than Surviscor (69%). The situation was almost the opposite at Desjardins Online Brokerage, which scored higher on the Surviscor ranking (76%) compared to the Globe and Mail (68%). And despite not being captured in the comparison analysis shown above, Wealthsimple Trade is also a zero commission brokerage that did not score well on the online brokerage rankings.
The shift to this low-cost structure for consumers would almost certainly be considered a win, but as these online brokerage rankings clearly show, pricing is just one of many factors that online brokerages need to get right in order to score well on these brokerage rankings. In fact, it appears that when it comes to Canadian online brokerage rankings, each of these aggregate ratings favour the online brokerage offering features and "frills" rather than the most essential online trading experience. Most "average" investors don't make a significant amount of online trades in a year, so the "value" of zero commission trading might be minimal compared to other features (such as portfolio tracking) that would be of interest.
Conclusions
Online brokerage reviews and rankings have and will continue to play an important role for self-directed investors who are interested in opening an online brokerage account. For Canadian online brokerages, rankings – especially those from the Globe and Mail and Surviscor (as well as from JD Power) – are a particular point of pride, and demonstrate to investors that these online brokerages can meet certain standards of quality that, in turn, should give investors confidence in doing business with them.
While historically there might have been substantial differences between firms, in 2022 it is clear that most Canadian online brokerages are doing an adequate job of providing self-directed investors with the essential functions of being able to trade and track their portfolios online. The customer service wait times, which became a dominant topic of discussion in 2021, were also part of the conversation this year, but what that data also showed is a) improvements have been achieved in most places year over year, and b) customer service channels are, like pricing, only part of what earns good grades in an online brokerage ranking.
Our conversion of the letter grades used in the Globe and Mail's online brokerage rankings into percentages is not a perfect one-to-one mapping. For that reason, the percentages that we've used are at best, a reasonable approximation of what it takes to conduct an apples-to-apples comparison of the different online brokerage rankings that are highly influential during the current RSP season and throughout the rest of 2022. Despite the limitations, the ability to compare different online brokerage rankings does show that firms like Qtrade Direct Investing and TD Direct Investing have earned their way to the top of the list of firms who are providing broadly appealing features and value to Canadian self-directed investors. The fact that there are both strong averages as well as reasonable agreement can give self-directed investors some degree of confidence when trying to decide on a "good" choice for an online brokerage.
That said, the online brokerage rankings are a line of best fit for the "average" or typical investor. And despite some firms scoring lower, it is important to recognize that a "lower" score doesn't translate necessarily into a firm that doesn't please its customers. Different features matter to different investors, and as such, firms that didn't receive much spotlight in these rankings and analysis, in particular Interactive Brokers and Wealthsimple Trade, have passionate users who genuinely enjoy using these brokerages.
Thus, if there is one big cautionary note in relying on the rankings and ratings generated by both the Globe and Mail and Surviscor, is that these ratings reflect the perspectives of the respective entities that developed the rankings. The rankings do not, unfortunately, factor in customer satisfaction or sentiment, which is a highly prized but very difficult factor to get reliable data on.
Nonetheless, much like the Olympics, the competition between Canadian online brokerages is so intense that the difference between a podium finish and being out of the spotlight is small. The gap between the best online brokerage and the rest is closing. Canadian online brokerages who are agile enough to continuously improve, especially in what kind of features they can bring to market, should continue to do well in the rankings. If there's one important lesson from the world of sport that holds true for Canadian online brokerages, however, it's to try and eliminate unforced errors, especially once RRSP season is done. The data now exists in an easier format for Canadian online investors to compare online brokerages, but whether or not they're driven to look it up after RRSP season is a function of how well each online brokerage can perform.
Into the Close
It's great "two" be back in the thick of things just in time for sprint to the RRSP finish line at the end of February.
There's lots that's happened since our pause so we're looking forward to digging out from the vacation responder emails, as well as reviewing the latest developments taking place with Canadian self-directed investors and online brokerages.
Of course, anyone who's also had a newborn knows that sleep is a precious commodity, as is family time. So we thank you for your patience as we get back online and promise that there are even more dad joke puns about to make their way into the Roundup from here on out.
Fingers crossed, it's going to be a nail-biter of a week in more ways than one.