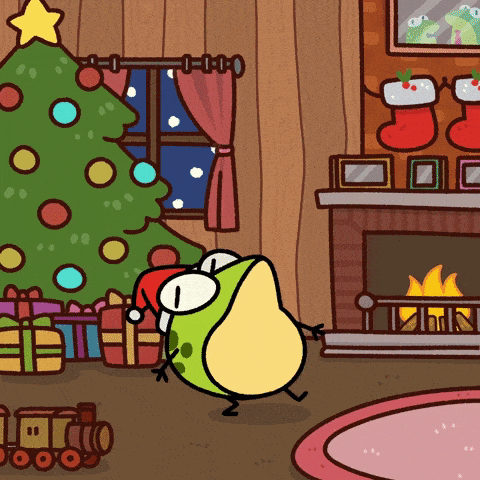 And just like that, there are less than 19 days until Christmas (fewer if you aren't reading this on Monday). This past week and year have seen more twists and turns than a pack of Twizzlers, but either by design or some kind of pleasant surprise, stock markets appear to be pricing in better times ahead – at least for some.
In this edition of the Roundup, it seems that gifts for self-directed investors are arriving in time for the holidays (no chip shortage here!). Read on for more insight into some big online brokerage deals and possibly bigger savings coming for self-directed investors into this cycle of RSP season. Next, we preview the upcoming edition of the Sparx Trading exclusive, Look Back / Look Ahead. Be sure to check out the teaser for interesting perspectives on what we've seen from brokerages participating this year. As always, we've included some banter from the forums to capture the sentiment from the past week.
Deal-cember: Big Savings for Self-Directed Investors this RSP Season
The number of deals and promotions that tend to show up around this time of year are driven by the interest in the TFSA and RSP contribution deadlines.
There's fairly reliable data (see below) that shows that Canadians start asking more questions and inquiring about these investment vehicles at about the same time each year; however, it's clear that the volume of searches on a relative basis favours RRSPs vs TFSAs. Not surprisingly then, the savvy Canadian online brokerages tend to time their promotions for opening new accounts or adding more funds to existing accounts around the same time as well.
What is interesting to compare with the current list of promotions is the expiry dates. Given that the RSP contribution deadline to qualify for the 2021 tax year is March 1, 2022, there are several online brokerage promotions currently running that are timed to expire at around that date. Notably, cash back promotions from TD Direct Investing, CIBC Investor's Edge and Qtrade Direct Investing – all of which launched in November – are set to expire in the new year. In contrast, the cash back promotion from BMO InvestorLine is set to expire at the end of December, and the commission-free trade deal from HSBC InvestDirect is also set to expire at the end of 2021.
Why these dates matter is because if we look to last year, both BMO InvestorLine and HSBC InvestDirect ran cash back promotions heading into the RSP contribution deadline. Further, RBC Direct Investing and Scotia iTRADE were also on the list of online brokerages offering cash back (or combined cash back and commission-free trade) promotions.
So, as busy as the deals and promotions section is, there is certainly potential for more activity as we progress through December and into January if last year is any indicator.
At this stage of the year, however, it appears that the big bank-owned brokerages are the most aggressive in competing for new business. In particular, TD Direct Investing appears to be on the hunt for new accounts with the largest cash back amounts for deposits ranging from $1,500 to $49,999. This isn't typical territory for a bank-owned brokerage to look to take a lead in; however, these are clearly not typical times.
Currently, TD Direct Investing's offer outcompetes Questrade's referral promotion (which is the only way to get a cash back bonus) at the sub $10K mark. And, in comparing the online brokerage promotions available at this time last year there are some even more startling developments. As seen in the chart below, TD Direct Investing dropped the minimum deposit threshold to qualify for a cash back promotion by 90%. Similarly, BMO InvestorLine and Qtrade Direct Investing also dropped the minimum requirement to qualify by 50% and 40%, respectively. So, while the cash back amounts have stayed relatively the same – or proportionately lower in the case of BMO InvestorLine – the deposit amounts required to qualify for those bonuses (i.e. the hurdle to qualify) has significantly decreased at three of the four online brokerages currently offering cash back promotions.
While no online brokerage aspires to have to spend heavily to acquire new clients, the reality is that when the largest online brokerage in Canada makes such an aggressive move, other peer firms are almost required to follow suit.
Aside from the published deals, it appears there are also very aggressive commission-price lowering efforts happening behind the scenes. While we typically don't report on rumours, we've seen and heard reports of commission prices being lowered at CIBC Investor's Edge and TD Direct Investing with rates going down to $2.95 to $4.95 per trade. Usually, this kind of price adjustment would be negotiated for very active traders. Now, it appears to be spreading to higher value accounts, which suggests it is a matter of time before a bigger public announcement takes place for commission drops.
All told, it appears that the online brokerage industry in Canada is at a tipping point heading into the next RSP season.
Deals and promotions activity is once again active; however, the fact that promotional offers are being led by the largest player in the space (right now) indicates that they are starting to play offense rather than simply position themselves according to their popularity. TD Direct Investing didn't have to drop their cash back offer qualification rate for the same offer rate they were giving out last year; however, the fact that they did indicates they felt the need to.
One of the biggest catalysts, we suspect, is commission-free trading available at National Bank Direct Brokerage. Further, the cash bonus from Wealthsimple Trade and Questrade's continued rise in popularity are additional factors that sway investors with sub-$15K amounts to deposit. With three quarters of the current cash back promotions now having offers for investors with $15,000 and half of the cash back promotions offering promos for investors with $10,000, we might be witnessing a trend by the larger or more established players to revisit their offerings in this segment of the market.
Additional threats to the incumbent online brokerages include newcomers, such as Mogo Trade, Tastytrade, Tradezero, and Free Trade to name a few, all of whom are promising to bring with them commission-free stock trading. At least two of those firms have stated that they will be looking to launch in 2022, if not sooner.
The takeaway is that there are likely to be some interesting offers coming to market for self-directed investors, especially between now and the first few days of January 2022. We expect there to be lots of investment by online brokerages to try and advertise these offers so it may not come as a surprise to see more than Questrade commercials show up from now until the end of February. This, perhaps more than in years' past, December is really the most wonderful time of the year – especially if you're looking to open an online brokerage account (or are considering switching online brokerages).
Getting Ready to Look Back, Can't Wait to Look Ahead
The end of the year is just around the corner, and with it comes a slew of enjoyable traditions. It's been a tremendous year for the self-directed investing space here in Canada, and with so much having taken place, it's hard to keep track of everything that's happened. Or at least it would be much harder were it not for the upcoming issue of the Look Back / Look Ahead magazine.
We're thrilled to be launching this upcoming issue which features submissions from some of the leading online brokerages in Canada. This issue is currently in production; however, it provides some very rich insights into how the past year played out for Canadian online brokerages and highlights how big shifts in the industry, such as the flood of new investors or the launch of commission-free trading, have impacted firms in different ways.
One of the biggest draws of the magazine is to see what self-directed investors can expect from different Canadian online brokerages in the year ahead. And, there are some very interesting announcements we think are going to continue to shape the industry – especially as more competition enters into the market. From hints on pricing to innovative new ways for investors to get greater value out of their relationship with an online brokerage, some big changes are set to make landfall in early 2022.
Of course, it's hard for anyone (as we know) to stay on top of developments and feature launches. That said, it's also a challenge for the online brokerage industry in Canada as a whole to communicate what they're up to. While press releases remain a mainstay for big feature announcements, we believe that a series of small announcements tend to accrue more value over time with DIY investors. Activity is certainly a marker of progress, however, so too is transparency in communication.
As we noted in a Roundup last month, we've seen communications strategy at Canadian online brokerages shift, especially on platforms like social media. Several once-active online brokerages, it seems, have run out of things to talk about or have opted to not say much in places that investors would frequent.
Thus, it is a bit of a paradox as 2021 draws to a close. Despite having more options for finding out information about online brokerages, it is increasingly more challenging for self-directed investors to find well curated and in-depth content about those brokerages.
The Look Back / Look Ahead is therefore a unique opportunity to get direct information from Canada's online brokerages that would not necessarily be as easy to find anywhere else. It also helps to serve as an indicator of the online brokerages we can expect to hear and see more about heading into 2022.
From the Forums
Paid to Wait, Eh
Patience in the stock market can pay dividends, literally. For one Canadian self-directed investor, the recent news of dividend hikes at major Canadian financial institutions was confused when those hikes hadn't yet been updated in a popular Canadian ETF, XIU. See what fellow investors had to say in this post about the pace of dividend updates and the virtue of patience.
Waiting on the Edge
The old adage of time equaling money is something that eventually comes home to roost for online investors who have to spend a lot of time waiting on customer service lines. Although it was a big issue early on in the pandemic, wait times appeared to recede to more "normal" levels. So, it was interesting to see this post on reddit from one self-directed investor who experienced an unusually long wait time and had lots of time to write a review and contemplate alternates.
Into the Close
If 2021 wanted to keep things interesting for everyone on its way out the door, it is certainly doing a good job of that. With just a few weeks to go, self-directed investors are getting into planning mode, with tax-loss selling, harvesting of gains, and culling of losses all on the docket heading into the home stretch of the year. Of course, when stocks are done for the week, there's always crypto dipping to keep things interesting over the weekend.