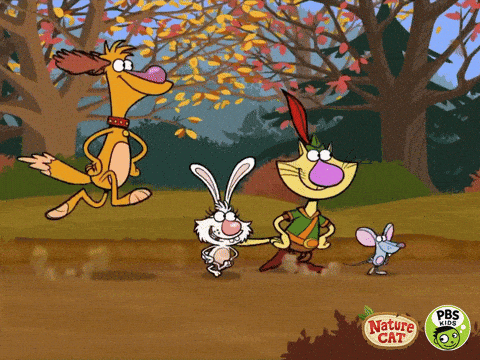 The budget and rate hikes have generated a lot of "interest" lately. Interestingly (see what I did there), the link between the discussion on frothy real estate and self-directed investing is a lot closer than you think, especially for one bank owned online brokerage.
In this edition of the Roundup, we review a fascinating set of data points to emerge around bank-owned brokerage Scotia iTRADE and explore what this remarkably quiet online brokerage is working on this year, as well as what peer firms and self-directed investors can learn from iTRADE's recent activities. Also in the Roundup, an exciting upcoming webinar about getting into self-directed investing (featuring an expert panel that includes Sparx!). We close out this edition with a very timely selection of investor forum posts talking about iTRADE.
Whatcha Say Scotia iTRADE? A Deep Dive into Emerging Developments
We often spend time in the Roundup profiling Canadian online brokerages that are actively talking about new features. There are times, however, when it is warranted to pay attention to who is not speaking up about what they're doing – especially when they are a bank-owned online brokerage.
Earlier this year, we published the latest edition of our Look Back / Look Ahead series, which offered leaders at Canadian online brokerages the opportunity to directly communicate what they're working on to self-directed investors and industry enthusiasts alike. There was no charge to participate and all online brokerages in Canada were invited to submit a recap of what they were working on and what self-directed investors could look forward to in the year ahead.
Among the group of online brokerages that we did not receive a direct update about, Scotia iTRADE stands out as an interesting case, especially considering recent remarks from a pair of important conferences, notably the National Bank Financial Services Conference and the Scotiabank Annual General Meeting (AGM). Despite not receiving a direct update in the Look Back / Look Ahead, comments from these conferences have provided some clues as to what this online brokerage is focusing on for 2022, as well as their strategy when it comes to competing in the current online brokerage marketplace.
DI-Why Investors?
Often, communications by financial services firms are vetted and polished through numerous steps before they get released into the real world. Occasionally, however, things slip through the cracks. Recently, we were able to get a bit of a hot take on the world of self-directed investing, in particular, of younger investors from Scotiabank.
The comment, which came from Scotiabank's Group Head, Canadian Banking, Dan Rees, was as follows:
So, younger individuals who don't want to take advice and want to go DIY on their own. Generally speaking, those don't work out that well, right? That said, we also know that we have sophisticated investors who do want to run their own money as part of managing their overall portfolio, so they may have a relationship with a portfolio manager and run 15% on their own, in our case in an iTRADE account. And we want to support both of those positions.
There's a lot to unpack from that statement; however, the focus for Scotiabank, it seems, is on servicing sophisticated clients (read: high net worth) with advice-related products rather than the self-directed investing products. Since younger investors don't typically fall into that category, these remarks imply that resources will be prioritized for sophisticated self-directed investors rather than entry point ones. This is especially interesting considering several peer bank-owned online brokerages are paying much more attention to supporting new retail investors.
As if to make very clear where Scotia is directing their attention, the image on the Scotia iTRADE homepage also skews directly towards "homeowners" rather than those whom would not have a mortgage (or own their own home).
Mr. Rees's comments seem to explain a lot when it comes to the curious silence and muted online presence that Scotia iTRADE has had for several years now.
Whereas previously Scotia iTRADE was active on social media and in promotions, investor education, and platform enhancements, these seem to have all been dialed back considerably. But based on some comments at another conference, that might soon change – at least when it comes to technology.
The other interesting place where Scotiabank talked openly about Scotia iTRADE recently was at the Scotiabank AGM early in April. Normally, an AGM is not really the forum to air grievances about the online brokerage experience. So, it was both surprising and telling to see that the first question raised at the Scotiabank AGM came from a Scotia iTRADE client (and Scotiabank shareholder) Robert Wells. And this time, the "official response" sounded a lot more official.
Mr. Wells' question was as follows:
Scotia iTRADE charges me $270 to enter and exit a $500 options trade and competitor banks only charge $40 for the same trade and it is disconcerting for a shareholder to feel compelled to transfer my brokerage account to another bank that charges almost 1% less for margin loans, far less on fees and commissions and provides far better customer service. Does Scotiabank management have an estimate of how many other customers are transferring their accounts to no or low commission banks? And, does Scotiabank management have a strategy to remain competitive in this new era of low fee brokerages?
The response from Senior Vice President Client Solutions and Direct Investing, Erin Griffiths:
At Scotiabank we strive to deliver a consistent high-quality experience across our platform and at Scotia iTRADE specifically we review our fee schedules regularly to ensure they are competitive in the Canadian marketplace, that they are compliant with the local regulatory framework, and also that they are delivering value to our clients.
For the option trading specifically, we charge $1.25 per contract which is consistent with many of our peers and we also offer free trading through the Scotiabank Ultimate Banking package as well as through over 100 different exchange traded funds that we have on our platform.
With regards to value, we've invested significantly and continued to invest significantly in our people and our platform. We have increased our contact centre staffing by 32% over the past year, and we continue to invest also in our technology, modernizing the online experience for our clients; launching a new mobile application later this summer and a new active trading platform later this year in addition to many other things.
And then finally with regards to the question around transfer out activity, we regularly monitor that on a monthly basis, and we are very pleased to see that consistently we have more clients who transfer into iTRADE as their platform of choice over transferring out, and that has allowed us to continue to increase our market share and assets relative to our peers and add shareholder value.
There's a lot of information provided in both the question and the response; however, it is clear that just because Scotia iTRADE doesn't talk much about what they're working on, it doesn't stop people – including shareholders – from wondering what they're doing, especially in this ultra-competitive segment (see the From the Forums section below for more examples of this). It's also clear that things are being worked on at Scotia iTRADE, just not being telegraphed well to broader stakeholders.
Customer Sad-is-fact-ion
What shines through loud and clear from the question by Mr. Wells is the dissatisfaction with commission pricing, margin fees, as well as customer service.
Any regular reader of the Roundup will know that Scotia iTRADE has struggled with meeting customer service needs over the past few years. So although it is a surprise to see a question about service levels surface at an AGM, it is certainly not a surprise to hear this being an issue that clients of Scotia iTRADE experience. Of course, what "better customer service" means exactly is up for debate, but there are at least three different ranking firms that paint a consistent picture of Scotia iTRADE falling short when it comes to delighting clients.
Last year, for example, DALBAR Canada, which regularly reviews phone and chat service at Canadian online brokerages, found Scotia iTRADE had an average phone wait time of 179 minutes – the longest average phone wait time of all brokerages surveyed. And although their survey was taken at a time when volumes were actually higher than normal in 2021, it speaks to the responsiveness and preparedness of call centres to handle the needs of clients that end up having to call in.
Surviscor, another firm which analyzes the Canadian online brokerage marketplace, found that Scotia iTRADE averaged 64 hours to respond to service inquiries by email, according to the latest Surviscor ratings of iTRADE. Despite the service experience, however, the overall ranking for Scotia iTRADE was still reasonably high according to Surviscor, which indicates that there are compelling features available to support DIY investors.
Finally, J.D. Power's Self-Directed Investor Satisfaction Study, which measures the "voice of customer" perspective, found that Scotia iTRADE ranked last among Canadian online brokerages in terms of satisfaction, scoring 576 out of a possible 1,000 point scale.
In response to the service shortfall pointed out by Mr. Wells, Scotia's official position appears to define the issue, in part, as a resource constraint at the contact centre level, an indirect admission that "wait times" are likely a driver of dissatisfaction with the service experience.
Of course, without providing specifics as to the headcount providing support and how many customers it is providing support to, it is difficult to know how big of a difference, in absolute terms, 32% more resources translates into. Earlier this month, for example, users of the iTRADE platform reported having to wait hours to contact customer service at iTRADE over a technical glitch. In contrast, at least one peer firm, BMO InvestorLine, has been exceptionally transparent about reporting wait times, which now are reported in minutes (or even seconds). Clearly, for Scotia iTRADE there's a lot more work to be done with call centre wait times to get them to a competitive level.
Active Lifestyles
If there is one point that jumps out about Mr. Wells' specific question, it is related to the investment products and services being discussed. Specifically, options trading and margin lending. Both of these are hallmarks of active and/or sophisticated investors – precisely the kind of online investor that almost every online brokerage considers to be of the highest value.
As such, it is particularly damaging that a client with this profile is coming forward with this kind of service experience. It is a fair assumption that Mr. Wells is not alone, and as such, shareholders and potentially high value clients may view these comments as a red flag.
What we did learn from the response to Mr. Wells' question, however, is that Scotia iTRADE is planning to launch a new mobile app this summer, as well as another active trading platform coming later this year. A quick look at the Scotia iTRADE mobile app rankings for the iPhone (1.3 stars out of 5) and for the iTRADE Android app (1.4 stars out of 5) show that a new mobile app experience is long overdue and the expectations for things to improve substantially are high. No pressure.
The reality for Scotia iTRADE is that despite new technology being a welcomed change, launching a new online trading platform (let alone two) will be a big lift requiring solid execution from multiple teams. Based on the roll outs from other online brokerages of new platforms, it will likely take time and lots (and lots) of communication with clients to avoid a flood of calls to the customer service channel and confusion that typically accompanies a major update. And whenever there is confusion or delay, the most active investors – aka some of the most sophisticated ones – are the loudest to speak up about things going wrong. Again, no pressure.
Retention Please
Finally, another revealing data point relates to client growth (aka turnover or "churn").
As a shareholder, part of Mr. Wells' concerns focused on customer attrition. Rightly so, because Scotiabank, like any other business, requires either more revenue per customer or more customers to grow. Ms. Griffiths pointed out in her response, however, that numbers on client turnover are reviewed monthly and that Scotia iTRADE continues to attract more clients than it is losing.
Without the benefit of specific numbers, it is hard to quantify that increase, and, importantly, over what time frame. Regular readers of the Roundup know that we track customer growth (or contraction) trends at US online brokerages fairly closely. Unlike the publicly traded US online brokerages, Canadian online brokerages do not report this information in any regulatory filing, so while some online brokerages cite strength in account openings or the number of clients, there is no objective way to validate that information nor is there associated information that goes along with that data. Specifically, there is no data associated with the number of clients that would indicate the value of those clients either in terms of average assets or trading activity – metrics that as a shareholder would directly enable to gauge if Scotia iTRADE is attracting (and retaining) the right mix of clients.
Uncomfortable Questions
The paradox of Scotia iTRADE is that despite having a strong feature set and value proposition (now) for self-directed investors, there is little in the way of regular awareness campaigns or creative approaches to engage with self-directed investors to let them know about these features.
Scotia iTRADE now has over 100 commission-free ETFs (up from 49 last year), strong ranking scores from Surviscor, and average scores from Globe and Mail, as well as a powerful set of research and insight tools.
That said, without telegraphing what they're working on to a broader audience or keeping pace with what peer firms such as BMO InvestorLine, RBC Direct Investing and TD Direct Investing are clearly working towards in content development – let alone firms like National Bank Direct Brokerage in pricing – it appears that not only are Mr. Wells' concerns well founded, but they will also continue to lead to more uncomfortable questions.
Now that Scotia iTRADE doesn't have a channel of its own to steer that discussion, it only leaves shareholders, clients,m and other DIY investors who still know about this online brokerage to wonder aloud what happened to Scotia iTRADE?
Spring is in the Airwaves
Spring is the season of change and that is exactly the theme of an upcoming webinar where yours truly will be appearing on a panel discussion opening an online trading account.
The Spring into ETF Investing series, presented by BMO Exchange Traded Funds as part of their ETF Market Insights, will be broadcast on April 29 and May 6 and will feature guests from the world of capital markets and personal finance discussing a variety of topics related to ETFs and wealth management.
Tune in on April 29 (or catch the replay on YouTube) for two episodes, one episode on generating monthly income using ETFs and the second on opening an online trading account. Viewers can either register for the webinar in advance or watch the session live on YouTube.
From the Forums
Ready for Change
If you thought we're the only ones talking about Scotia iTRADE, guess again. In this post on reddit, one very frustrated Scotia iTRADE user asks for more information on when changes will be coming to their platform.
Flow of Funds
Yet another post about Scotia iTRADE, but this time some good news. This helpful redditor posted links to new commission-free ETFs offered by Scotia iTRADE. The new list of ETFs that are commission basically doubles the number previously available, with just over 100 ETFs now available to trade commission-free.
Into the Close
What a wild ride it's been. The combination of a short week but no shortage of stock market activities courtesy of earnings means that even more fun was packed into fewer days. Between Elon Musk on Twitter and budget buzz still going strong, Easter eggs are still rolling in.