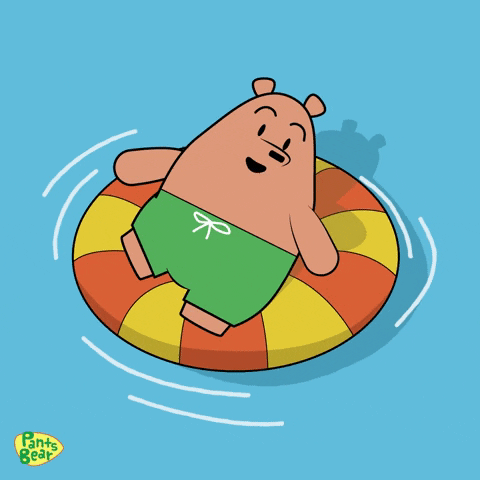 It seems fitting that a short week is also a week for shorts (and not the bearish kind). With Canada Day and Independence Day interrupting the normal flow of trading activity for most DIY investors, it's actually a great time to sit back, relax, and enjoy a good summer read. Fortunately, the online brokerages here in Canada and the US are teeing up a fair bit of interesting reading heading into July.
This edition of the Roundup features a recap of the latest deals and promotions activity at the outset of July, and what deals activity this month is telegraphing for the remainder of this year. Next, we take a quick look at a huge development in the US online brokerage market: the Robinhood IPO. As always, we keep things spicy with some fascinating DIY investor banter from the investing forums.
Online Brokerage Deals Get Creative
Summer is normally a time when things get a little sleepy in and around the online brokerage space – especially when it comes to deals and promotions. This year, however, things are definitely not "normal" among Canadian online brokerages.
The start of a new month is a convenient time to check in on the state of deals and promotions among Canada's online brokerages, and this month's pulse check has turned up some interesting findings for DIY investors and industry watchers to consider.
While there were no new (big) deal launches to announce to start the month, one of the biggest headlines to report on is the extension of National Bank Direct Brokerage's 100 commission-free trade deal. This offer, which launched in March of this year and was set to expire at the end of June, has been extended until the end of September. On a relative basis, it is by far the biggest commission-free trade deal available to DIY investors in Canada. And with a year to use those commission-free trades, it is also a challenge for rival online brokerage offers to measure up to.
Contextually, this past year has also been an important one for National Bank Direct Brokerage in terms of mainstream exposure.
Having earned top spot in several online brokerage rankings, including the low cost online brokerage crown from Surviscor, and best online brokerage from MoneySense, and best online brokerage for investor satisfaction from J.D. Power, forum chatter among DIY investors clearly shows increased awareness of, and interest in, this online broker. After many years at the periphery, there is something noticeably different about the volume of interest as well as the comments and feedback from existing users.
Objectively, National Bank Direct Brokerage's price point of standard commissions, the option for commission-free ETF trades combined with the commission-free trade promotional offer for new clients, and the perceived safety and convenience of a bank-owned online broker present a compelling combination for DIY investors. The biggest hurdles facing National Bank Direct Brokerage at this point, it seems, are awareness by more Canadian DIY investors (something that advertising can address) as well as the account opening experience.
Thus, the decision to extend the deal through the end of the summer bodes well for National Bank Direct Brokerage, as well as for DIY investors, and raises the bar for competing Canadian online brokerages.
Differentiating between Canadian online brokerages is challenging for most DIY investors, so one of the natural starting points is price and subsequently features. With National Bank Direct Brokerage in the spotlight on both of those components, promotions are a natural complement to round out the increased visibility of this online brokerage with value-conscious DIY investors.
In addition to National Bank Direct Brokerage's promotion extension, there were a couple of other bank-owned online brokerages that had important developments in the deals arena.
HSBC InvestDirect's 60 commission-free trade offer expired at the end of June. Promotional activity from HSBC InvestDirect has been somewhat cyclical in terms of offers coming to market. Unlike other brokerages, such as BMO InvestorLine, which have much more frequent promotions, HSBC InvestDirect tends to be very tactical during the calendar year. As a result, though this commission-free trade offer expired, if history is any predictor, there could be space for one or two more promotions from HSBC InvestDirect between now and the end of the RSP contribution deadline in 2022.
The other bank-owned online brokerage to cross our deals and promotions radar this month was Scotia iTRADE. Specifically, the modest commission-free trade deal that offers new clients five commission-free trades, plus a bonus five for attending a series of educational webinars aimed at educating attendees about investing online.
With the number of free trades offered being so low (in comparison to other offers currently available), the point of interest here is that Scotia iTRADE is reactivating promotions and doing so by positioning commission-free trades alongside investor education. Of note, this commission-free trade promotion and associated investor education webinar series (pitched as a "bootcamp") is targeted to younger investors.
This younger demographic of investor is increasingly of interest to Canadian online brokerages, as the past year has shown the appetite for online investing has increased among younger DIY investors. There is clearly a need for better understanding of how investing and markets work that DIY investors can benefit from.
It will be interesting to see how other established online brokerages – such as the bank-owned online broker peers – apply incentives and promotions around key activities (like attending a webinar series). For Scotia iTRADE, however, it is going to be important to gauge whether DIY investors believe that the effort required to attend a webinar is worth the reward of a few commission-free trades.
The bank-owned brokerages weren't the only ones getting creative with deals and promotions this month, as the challenger brand Wealthsimple Trade also appeared to ramp up its promotional efforts as well.
Throughout the spring and into the early part of the summer, there has been a noticeable acceleration of the use of the "free stock" promotion by Wealthsimple Trade. As part of this offer, new clients (that sign up organically or via referral) can be eligible to receive the cash equivalent of the price of a stock from a pool of select stocks (chosen by Wealthsimple Trade).
This lottery-based approach appears to be similar to the approach used by popular US online broker Robinhood, however, in the case of Wealthsimple Trade, the dollar-equivalent of the stock is provided to the new client instead of a share of a particular company. And, to boot, the dollar amount for the highest stock, Amazon – which last closed at about $3,500 USD (about $4,300 CAD) – makes for a great headline.
The fine print on the Wealthsimple Trade promo clarifies that the "bonus" is a cash deposit and that the value of the bonus ranges between $5 and $4,500, with about 90% of clients receiving less than $50.
One of the most important objectives of online brokerages offering promotions is client acquisition (i.e. getting more customers). In the case of the Wealthsimple Trade promotion, the math behind the current promotion implies that there is a very low cost to Wealthsimple Trade to obtain a new client by using this structure. Even without knowing the probabilities and associated bonus amounts for the remaining 10% of clients, the fact that the average payout is $20 for a new client makes the cost to Wealthsimple Trade extremely attractive.
Despite it being an unusually busy summer for feature releases at Canadian online brokerages, there is also creative activity taking place on the deals and promotions front.
Now that we've crossed the halfway point of the calendar year, it is a safe assumption that several influential Canadian online brokerages are already working on their plans for promotions launching this fall (or sooner).
With a massive amount of money invested in enhancements and improvements at many online brokerages, looming competition on the commission-free trading front, as well as a return to "normal" that now includes individuals working from home (and returning to an office), it will be increasingly more challenging to stand out to DIY investors. As a result, like the weather in the summer, we fully expect deals and promotions action to heat up from here.
Robinhood IPO in Motion
Despite it being an incredibly busy year for IPOs (or perhaps because of it), there is one recently announced IPO that is almost certainly going to make waves when it officially launches: Robinhood.
This past week, the popular US online brokerage filed its prospectus to become a publicly traded company under the ticker symbol HOOD (to be listed on Nasdaq). While the details about how much money they intend to raise, and at what share price they intend go public at, are still to be determined, the ability to look "under the hood" at the company's financial and performance figures reveals a data gold mine to anyone interested in the online brokerage industry in general, and the rise of Robinhood in particular.
Like any prospectus, the document is comprehensive, and as a result, incredibly long and detailed. Buried in the 300+ page document, however, are some incredible figures and statements about the current state of the online broker and what some of its future plans include.
As lengthy as the Weekly Roundup can get, there is far too much information about the online brokerage industry in the prospectus than can be covered in detail here. So, as more information inevitably emerges over the next few weeks, here are some initial figures that stand out.
Valuation: The rise in the valuation of Robinhood is staggering. From its inception in 2013, the company has grown to be worth (at time of publication) $12 billion USD and forecasted to be worth as much as $40 billion at public offering.
Number of new accounts: The stat cited by Robinhood in its prospectus was that an estimated 50% of all new accounts created in the US between 2016 and 2020 were Robinhood clients. The total number of clients at Robinhood as disclosed in their prospectus was 18 million.
Cost of acquisition: Through the use of a variety of tactics, Robinhood's cost of client acquisition at the end of March 2021 was – wait for it – $15. That number reflects exceptional performance improvements that have taken place over time, however, it's a figure that's sure to give any online brokerage, Canadian or American, a jolt. One of the key drivers of the exceptionally low client acquisition cost has been the Robinhood Referral Program. As mentioned above in the context of Wealthsimple Trade, the promotion of providing a "free stock" for the referral bonus has paid off in spades for Robinhood. It almost defies belief to report that 98% of customers receive a reward between $2.50 and $10.
Revenue mix: There are several interesting data points reported on when it comes to Robinhood's revenues, but the standout figure relates to the product mix – specifically that options trading represented the highest amount of revenue for Robinhood.
Unlike many other IPOs, the Robinhood IPO is more than just business – it has taken on almost a cultural significance.
While many industry observers and consumers might view the vision of Robinhood to "democratize finance" with skepticism and discount it as marketing, the reality is that through a combination of design, technology, and pricing (and marketing – which they also have spent a fortune on), Robinhood has carved out a space for itself that enables it to compete – on some level – with much larger and longer established brands in the same space.
What was perhaps most striking about the vision for the company as laid out in the IPO filing, was the desire to become the "go-to" app for personal finance, just as Gmail is the go-to app for email and Google Maps is for maps. And, just like those apps, the market that Robinhood is eyeing goes beyond just the US, and is looking at Asia and Europe as additional destinations.
Without question, the Robinhood IPO is going to be in focus and discussion throughout July – which is being forecasted as the launch date for the IPO. To add to the conversation, Robinhood has set aside a significant portion (between 20% to 35%) of its shares to make available to its customers at the time of IPO, meaning that clients will be able to access the actual IPO pricing rather than have to wait until the stock starts trading to get those shares.
From a big-picture perspective, it is fascinating to have witnessed Robinhood launch from inception and grow into an internationally recognized financial services brand worth billions of dollars. The lesson for Canadian online brokerages is clearly that fintech firms can and will come in and displace market share for existing stakeholders. It is already happening in Canada with Wealthsimple Trade, and if Robinhood's IPO journey is any indicator, there's an even stronger impetus for Canadian online brokers to pay attention to design and features or risk being forced to play catchup.
From the Forums
Day Trading Up
Fast money and high stakes trades aren't for everyone. Rare as they might be, DIY investors interested in day trading need to know which online brokerage is best when it comes to supporting this kind of activity. Find out which online broker was a unanimous choice in this reddit thread.
In-formed Opinion
When it comes to opening an online brokerage account, one of the least enjoyable parts of the experience is the sheer number of forms and agreements that need to be completed. One common anxiety-inducing form is the W-8BEN. Find out what one DIY investor went through in this post.
Into the Close
That's a wrap on this early-July edition of the Roundup. Now that we're into the second half of the year, and things are opening up again, trips and get togethers will be in focus. Of course, for any hockey fans, the Stanley Cup is in focus as is the cool rink the games are being played in. Stay cool out there!