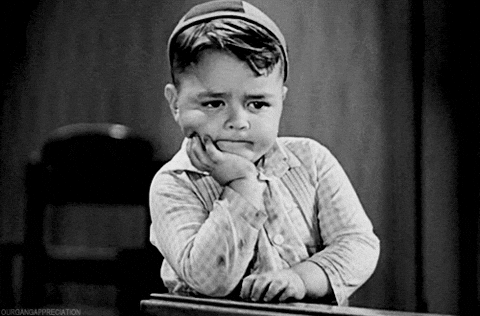 Just when we thought things couldn't take a turn for the bizarre, Black Friday showed up, and with it, a whole new COVID-19 variant of concern. As a result, markets rapidly sold off, but as this edition of the Roundup is going live, there seems to be some enthusiasm that things will get better from here.
In this edition of the Roundup, we review Qtrade Direct Investing's latest move to launch real-time account opening, as well as look into the stats and rankings of online brokerages from Surviscor. As always, we serve up some healthy investor culture to end on.
There in an Instant: Qtrade Launches Instant Account Opening
In a world where we can do almost anything online, it shouldn't seem like instant account opening is a game changer, and yet, it definitely is when it comes to the world of online investing in Canada.
This past week, Qtrade Direct Investing announced the launch of "real time" account opening for self-directed investors, and in doing so, has managed to get a highly-prized feature ready just in time for the start of RSP season. Importantly for Qtrade, this feature now enables them to provide a competitive onboarding experience relative to other Canadian brokerages that already have digital applications in place.
Aside from being incredibly convenient for customers to be able to open accounts online, the speed with which an investor can get up and running has become an increasingly important determinant of whether or not investors will ultimately select a particular online brokerage. One only needs to look back at the past 18 months to see that the two major waves of self-directed investor interest tested the existing capabilities of online brokerages to be able to sign up clients fast enough.
On both sides of the border, and in fact across the globe, self-directed investors poured into the stock market in unprecedented numbers. And, despite investors encountering long delays on customer service channels, as well as manual processes to actually complete an application, they nonetheless stuck it out because the opportunity (at least in the eyes of any traders) was there.
And while it is difficult to predict whether or not something like the pandemic-driven sell-off in stocks will ever happen again, it is nonetheless important to acknowledge that the investor pool has dramatically changed. Those self-directed investors that have now become active in participating in markets have very different expectations about how quickly an online brokerage needs to be available to jump on fast-moving market opportunities.
While online account opening seems like a natural feature for the online brokerage industry to adopt, the reality is that Canadian online brokerages have been fairly slow at doing so. Even with a more "digital" experience, approval times to get up and running can still take a few days.
Another trend that has emerged over the past year relating to getting started quickly is in terms of funding accounts. Opening an account is only half the battle – there has to be a quick way to fund the account as well to be able to capitalize on market opportunities. In the case of Qtrade Direct Investing, opening an account is now faster, but funding it will still take time. Conversely, competitors of Qtrade, such as Wealthsimple Trade and Questrade, have digital account opening procedures and the ability to fund accounts right away, albeit with limited amounts.
Heading into this RSP season, Qtrade Direct Investing has managed to address an important component of the onboarding process. In what is often a scramble to get an account opened or funded, Qtrade clients and those considering choosing Qtrade are in for a pleasant surprise. Conversely, the handful of online brokerages that still require printing or physical signatures of documents are increasingly going to be relegated to the sidelines until they can match the speed and efficiency of the instant account approval process.
Ranking File: Questrade Notches Second Consecutive Top Mobile Experience Ranking
While the end of the year is typically the ramp up to RSP season, there's also another important season for online brokerages that shows up around this time of year: online brokerage rankings.
This past week, financial services research firm Surviscor published their latest online brokerage mobile experience rankings, and it seems like this year there were a few surprises, as well as a fair share of tough love doled out to Canadian online brokerages.
Before diving into the results, it is key to mention that when it comes to online brokerage rankings and ratings, methodology matters (a lot). Ultimately, the goal of online brokerage rankings is to be able to compare brokers to one another using some structured criteria. In this case, the mobile experience rankings are intended to measure the overall user experience of a self-directed investor via a phone or tablet device.
Importantly, Surviscor uses a fairly comprehensive set of measures that assess various aspects of the service experience. Those components are then collated into six categories that can be used for a high-level view of the "mobile experience."
Five of the six items that Surviscor reports on with respect to mobile experience at online brokerages include:
Opening an Account
Navigational Design
Account Management
Market Information
Market Notifications
This year's review covered 11 Canadian online brokerage firms. The four firms that were not covered were HSBC InvestDirect, Canaccord Genuity Direct, Laurentian Bank Discount Brokerage, and Interactive Brokers Canada. Interestingly, as part of the summary of the results of this year's review, Surviscor revealed that while all online brokerages analyzed were invited to participate, several of them declined to do so.
While the ranking data alone was interesting to see, to add deeper context on the ranking, we also gathered the scores associated with the above mentioned categories. In doing so, there are some fascinating observations of the state of mobile experience as defined by Surviscor.
The first important note to point out is that Questrade's Edge platform was the one that was evaluated and not the recently launched QuestMobile. There has been considerable controversy among self-directed investors, in particular on user forums, about the switch to the new QuestMobile look and feel on the desktop platform. It is therefore important to distinguish between the way in which a user will interact with a platform on a mobile device compared to a desktop.
Looking at the overall ranking more closely, the top three firms in the ranking, Questrade (77%), BMO InvestorLine (73%) and TD Direct Investing (72%) were relatively close to one another. Similarly, firms in positions six through nine were also very close in terms of overall ranking (range 54% to 57%). One very interesting result was just how poorly Wealthsimple Trade (33%) performed on this evaluation. Anecdotally, the aesthetic and user experience/user interface for Wealthsimple Trade is something that many self-directed investors specifically highlight as a positive feature. In this analysis, however, other than the account opening category, Wealthsimple Trade came up at or near the bottom of peer firms.
Another interesting thing that jumps out from the full data set is that almost all online brokerage mobile apps do a poor job of notifications. Only four firms did not score 5%, with BMO InvestorLine scoring the highest in this category (95%). Market notifications are a particularly important feature for active investors, so it is curious to note that more firms would not make this component a more refined experience.
One more pattern that emerged from the data is the correlation between navigational design and rank. In general terms, the better the navigation, the higher the ranking. That said, it was also interesting to see that navigation ranged from 67% to 90% and in this category; Wealthsimple Trade was a real outlier at 3%.
In the categories of Opening an Account, Account Management, and Market Information, the data show how variable the mobile experience can be in these categories. From a user perspective, this is the definition of hit and miss. It highlights some of the challenges associated with creating rankings and ratings, namely that there are some features that certain online investors will prefer and prioritize that others won't.
The mobile experience for self-directed investors in Canada, according to Surviscor's latest report, has room for improvement and innovation. It seems like most online brokerages have managed to do a decent enough job of navigation but outside of that, there really isn't a consensus from an industry perspective on what defines mobile experience. One goal to aspire to would be to do everything in an online brokerage account on a smartphone that you could do on a computer.
From an execution standpoint, Surviscor didn't hold back on a critique of some of the players in the online brokerage industry. The biggest critique, however, was that there was no app that "wowed" the rating team at Surviscor. There isn't the kind of innovation or pace of innovation in the Canadian market that exists in other markets, such as the US.
For self-directed investors looking for an online brokerage and for which mobile trading capabilities are important, this analysis is a great way to dive into the nitty gritty. There's clearly work to be done by the online brokerages to provide a better trading experience. However, the tricky part will be understanding what clients generally want.
From the forums
Live and Let Trade
In volatile markets, fortunes can change in an instant. For that reason, having access to accurate information on the latest stock prices is crucial to getting visibility on the best entry or exit points on a trade. In this post from reddit, one user looks to the self-directed investor community to find out which services other investors are relying on for real-time data.
Beware the Deals
Heading into RSP season, there's no question that online brokerage deals and promotions are in full swing. Among the deal types, cash back offers are the most popular, but they're not without some important considerations. In this post from RedFlagDeals.com, one forum user asks an important question about getting a cash back bonus for a registered account.
Into the Close
Just when we thought we were out of the woods, Omicron surfaced and volatility came back into stock markets in a hurry and just in time for the weekend. It didn't help matters much that the US had their shortened work week (because of Thanksgiving). If there's at least one silver lining, it's that this time around, the world is much more prepared than previously. Stay safe and kind!