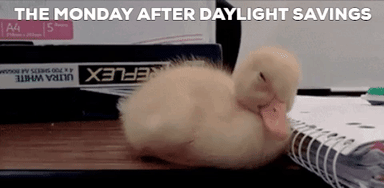 The end of 2021 is just a few weeks away. Incredible. It definitely feels like we're on an express train through the calendar, and it is only going to speed up now that the official start to RSP season appears to be here. Thankfully, those of us fortunate to live in a spot with daylight savings have one extra hour to enjoy it!
In this edition of the Roundup, we review the latest promotions from Canadian online brokerages, including some big offers from bank-owned brokerages to try and sway interest their way in what is the most competitive landscape yet. Next, we call out an interesting trend forming among most online brokerages who appear to be pulling back from digital engagement on Twitter despite the record high numbers of investors flocking to online trading. Finally, we wrap up with the ever-entertaining banter from the investor forums.
Online Brokerage Promotions: Playing Cash Up
The RSP deals and promotions activity at Canada's online brokerages is already off to a strong start this month. And, given who is now in the pool, it shouldn't be too much longer before we see others follow suit.
Now a week into November, three of the big five bank-owned brokerages have published their seasonal promotions, and they all seem to have one important feature in common: cash.
The latest deals from BMO InvestorLine, CIBC Investor's Edge and TD Direct Investing are all cash back offers, and as with past years, they are once again tiered promotions where the more you deposit, the more (at least in absolute terms) you stand to receive.
What is very different this year, however, is that it seems like TD Direct Investing (the largest online brokerage in Canada) has shown up with an historic offer for lower deposit amounts. TD Direct Investing's newest promotion offers an eye-popping $100 for a minimum deposit of $1,500 and an extra $100 on top of any tier for individuals who set up regular deposits. In fact, it appears that among the cash back promotions of the (current) three bank-owned brokerages, TD Direct Investing has the best promotion bonus on deposits up to $25,000 and is tied for top deal up to deposits of $50,000.
By comparison, CIBC Investor's Edge has staked out its sweet spot in the cash back promotion tier in the $100,000 to $250,000 range. In that window, CIBC Investor's Edge is offering up $500 which is more than either competitor by a lot. After deposits of $250,000, however, all three bank-owned brokerages are offering up identical rewards for comparable deposit tiers. Cash back amounts max out at $2,000 for deposits of $1M or more, which is similar to last year in terms of amount and associated tier.
For its part, BMO InvestorLine appears to have played their cards close to their chest in terms of the offer expiry date. The promotions from CIBC Investor's Edge and TD Direct Investing that launched at the beginning of November run until the beginning of March 2022. The expiry date for BMO InvestorLine's current offer, however, is the end of December 2021, which leaves enough time for them to decide how (or if) to respond with a slightly different promotion heading into the RSP contribution deadline.
Despite it still being early on in RSP season, the offer by TD Direct Investing is indicative of the competitive landscape this year. With zero-commission trading now a reality at a bank-owned competitor (i.e. National Bank Direct Brokerage), it looks like TD Direct Investing is going to challenge their peers hard at the sub $50,000 deposit level. This is especially interesting because it pits TDDI against brokerages like Wealthsimple Trade and Questrade by offering a more generous bonus than either of these brokerages provide at these deposit levels.
Unlike other online brokerages in Canada, it is hard to ignore or dismiss TD Direct Investing. For online investors looking to start out, TDDI might be a difficult choice because of inactivity fees for balances under $15,000. That said, it looks as if users who are willing to commit to a monthly pre-authorized contribution plan of at least $100 per month, they also stand to benefit from an additional $100 bonus and be able to waive the inactivity fee for a sub-$15,000 balance.
The early and aggressive launch of cash back offers from both TD Direct Investing and CIBC Investor's Edge are a clear signal that the value equation has changed for self-directed investing. Now that there are at least three zero-commission trading options in Canada, one of which is becoming an increasingly better-known bank-owned brokerage, deals and promotions need to follow suit.
The reality is that it is a matter of when – not if – bank-owned online brokerages in Canada start to drop their commission fees, and as such, this could be one of the most opportunistic windows for online investors looking for a bonus offer on the way into a new account to secure one before pricing ends up shifting lower and promotional offers with them.
Flying the Nest: Online Brokerages Migrating Away from Twitter
When it comes to quirky stories, Elon Musk seems like as good a reason as any to tune into Twitter. For some Canadian online brokerages, however, Twitter just doesn't seem to hold the appeal that it used to, and we've spotted an interesting communications trend that reflects some of the challenges Canadian online brokerages are having engaging investors online.
Last month, we spotted the rather abrupt disappearance of Scotia iTRADE's Twitter channel. And upon further inquiry, it seems that this channel had been folded into the customer support Twitter handle for the parent of the online broker: Scotiabank.
Normally, the disappearance of a social media channel would seem innocuous; however, Scotia iTRADE is not the only Canadian online brokerage over the past year to pull a sudden about-face on social media (much to the confusion of many users). As recently as last month, Virtual Brokers also folded up their Twitter handle because of their rebranding as CI Direct Trading, and earlier this year, Wealthsimple Trade also did something similar, opting to use the parent Wealthsimple handle instead.
A quick scan over other Canadian online brokerages who had Twitter accounts also shows that there hasn't really been a whole lot going on there either. The last published tweet from the TD Direct Investing Twitter account, for example, was from February 2021. With that paucity of activity on social media despite having lots to talk about in other areas, it could be a signal that TD Direct Investing might take a similar approach to Scotia iTrade and wrap up its Twitter presence in favour of other channels being actively used by TD for either customer support or content creation.
As it stands, Questrade and Qtrade Direct Investing appear to be the only Canadian online brokerages using their Twitter handles for both broadcasting of messages as well as customer support responses. With many of their peer firms appearing to abandon pursuing a direct presence on Twitter, it could signal an opportunity for either of these firms to pull ahead with audiences who spend time on the social network.
Given the strategic importance of Twitter to the kinds of individuals that would pay attention to market-moving eccentric billionaires (like very active traders), it seems curious that online brokerages with tools and services catered to active traders aren't doing more on Twitter. A quick look at the Twitter accounts of TradeZero or Interactive Brokers confirms that there is content being created for active traders there.
The most recent lightning rod tweet from Elon Musk got over 3.5 million people to cast a vote. Granted, he occupies rarefied air for a businessperson to be among celebrities whose primary job it is to entertain, so for brands such as online brokerages (especially Canadian ones), it is tough to compare. That said, if there is any lesson to be gleaned, perhaps it helps to realize that in order to succeed being on Twitter, it's to make content that's engaging and entertaining.
From the Forums
Hold the Music
Wait times on customer service lines are back – at least as a topic of discussion. Several weeks ago, we noted the hold music at TD Direct Investing had been replaced with banter. This past week, it seems like the wait time combined with the choice of non-musical accompaniment ruffled a few feathers. Here's more of what redditors had to say about wait times and musical choices on customer service lines.
Character Flaw
Practice accounts are intended to give users a sense of what the trading experience is supposed to be like – much like a test drive. Unfortunately, one user on reddit discovered that their last name didn't meet the minimum length requirements to sign up. Find out what others had to say in this post here.
Into the Close
That's it for another week of curious developments in the online brokerage world. We're hurtling towards the end of the year and for any die-hard readers of the Roundup, the good news to report on here is that we've got a very exciting Look Back / Look Ahead edition planned for this year. Stay tuned!
On another note, this upcoming week is Remembrance Day, and we wanted to take the opportunity to thank the brave individuals who have served and sacrificed in our armed forces, as well as those who continue to stand at the ready. Thank you.