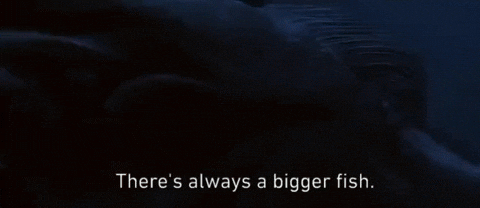 Halloween is just around the corner, and it's not just ghouls and goblins that are causing a fright around online brokerage circles. Apparently, the specter of zero-commission trading is a bit of a phantom menace on both sides of the border.
In this edition of the Roundup, we reveal (yet) another new commission-free online brokerage setting its sights on coming to Canada and what that could mean to existing online brokerages' plans to keep commission rates where they are. Next, we review one US online brokerage's move to put account funding in the fast lane and dive into what it could mean for active traders here in Canada who want to get going as fast as possible. Finally, we cap off this week's news with some fascinating commentary from self-directed investors in the investing forums.
TradeZero Coming to Canada
Last week we mentioned the news that TradeZero announced they would be going public. A fun fact about going public is that there is usually a pitch deck for investors to buy into your company, and in the case of TradeZero, there were several interesting nuggets of information about their intent as an online brokerage.
Buried in the TradeZero investor presentation deck was the revelation that TradeZero intends to launch in Canada sometime in 2022. Although they had officially registered in Canada as far back as June of this year, the investor presentation put a timeline and target on what the opportunity for them in the Canadian market could look like. It appears that TradeZero is using its launch in Canada as part of a series of launches in different countries and regions over the next few years.
Perhaps the most interesting angle in terms of their expansion is that TradeZero is positioning itself to compete directly against Interactive Brokers for the ultra-active retail trader. Of all the segments of investors, the active trader is highly prized but comes with the highest expectations for quality of experience, platform stability, capability for complex trading, and competitive pricing.
Although it is unclear as to what they will launch in Canada, it's a safe assumption that the products will be aligned to active traders, and according to their investor presentation, options, and cryptocurrency trading, are likely candidates alongside equities to be a part of the go-to-market offering. The timeframe to achieve the scale they're looking for, namely some percentage of the 160,000 accounts, is also unclear. For comparison, account opens cited by other media sources peg Questrade as opening 200,000 accounts per year, and while there very well may be a large number of accounts in the total addressable market in Canada, hitting their target number won't come easy.
It begs the question, who would TradeZero's competitors be in Canada?
At the top of the list would be Interactive Brokers; however, based on their target demographic and the active trader profile, there are several other firms whose lunch TradeZero would try to eat. These would include CG Direct (the legacy business from Jitneytrade), Wealthsimple Trade (because of crypto and US equities), and it's fair that Questrade and TD Direct Investing would be in the mix too because of their active trader offering, especially on the options side.
Then, there is the branding issue. While active traders might be more inclined to trial or check out a new technology or brokerage, being a new online brokerage in the Canadian market is generally met with some suspicion, regardless of the offer. A great case in point is the fact that despite having low standard commissions and offering a lot of the perks of being bank-owned, both HSBC InvestDirect and National Bank Direct Brokerage have yet to see the kind of traction from price sensitive online investors that would have been expected. Even with zero commission trading now available from National Bank Direct Brokerage, it is surprising to read how many investors are willing to stay with their existing brokerage in hopes that commission rates will drop at their broker.
In order to ramp up to the addressable market that TradeZero is targeting for Canada, there will almost certainly be a significant investment in marketing and advertising to let people know who they are and what they do best – perhaps better than the alternatives. And, to make matters more challenging, they will also be doing this alongside at least two if not three other new entrants into the Canadian online trading landscape – the most directly challenging one being Tastyworks.
Of course, Interactive Brokers is also no slouch and is unlikely to simply allow a new entrant to directly compete for high value clients. The product mix, especially with regards to account types such as RRSPs and TFSAs, are crucial to the "convenience factor" even for ultra-active traders. The benefits of TFSAs and RRSPs for wealth creation are simply too high to not try to take full advantage of, hence clients who wish to "trade fast" with TradeZero will have to maintain another relationship with another online brokerage to do the "slow stuff," thus opening the door to being courted away.
To TradeZero's credit, despite the hurdles, they are clearly ambitious in their desire to expand their brand globally and into the highly regulated areas of securities trading. The fundamental business case is certainly there; however, so is the competition. There are pain points among users of Interactive Brokers, such as a steep learning curve of the trading platform and lackluster customer service, so TradeZero does have a foothold if they can improve the client experience of active retail traders.
The consequences for the Canadian online brokerage landscape may not be felt right away, especially given the segment that TradeZero will be pursuing. That said, with a name like TradeZero and an offering of commission-free trades, there is almost certainly going to be increased pressure on incumbent online brokerages to drop their commission prices. It is already happening a few times per week in investor forums and discussions and will likely only ramp up as each new commission-free brokerage comes on stream.
Canadian investors and traders alike might just find the pace of change at their own online brokerage slow enough that they'd be willing to at least try TradeZero, and at that point, it's a slippery slope as to whether they switch brokerages. Those are the odds that perhaps TradeZero is banking on.
Interactive Brokers Puts Payments on Rails
Payments were an interesting thread of discussion at Interactive Brokers this past week. In the first instance, there were some intriguing remarks made by founder and Chairman of Interactive Brokers, Thomas Peterffy, regarding payment for order flow (PFOF), the (now) controversial practice that enables zero-commission online brokerages like Robinhood to sell the orders their clients place to buy and sell stocks to a third party.
An industry veteran, it is always fascinating to hear Peterffy's take on the mechanics of online trading, and in an interview last week with Yahoo! Finance, it was his position that despite the increased scrutiny from the US financial regulators, the reality is that the practice of selling orders would likely still persist although under a different pathway. In short, even if PFOF was clamped down on, online brokerages would find another way to monetize the trade execution.
Another interesting talking point about Interactive Brokers this past week was an announcement that they are launching a real-time payment solution that will enable clients to make instant deposits to their accounts. The rollout of this feature in the US is starting with clients who have accounts with Chase; however, given the desire for fast money traders to be able to move money around just as fast, this is a huge step forward.
Getting funds from point A to point B is remarkably longer than it should be in 2021, especially among online brokerages who aren't bank-owned. The ability for individuals to open an account and essentially fund the account instantly removes a major friction point from being able to quickly jump into hot trading opportunities.
In the case of real-time funding of accounts, among Canadian online brokerages that are not bank-owned, this has been a significant stumbling block to individuals who are looking to get started as quickly as possible. Earlier this year, we reported on Questrade launching instant deposits (up to $3,500) and Wealthsimple (Trade) too, with the latter raising deposit limits significantly since they first launched and tying the ability to send more (up to $1,000) to their premium service. For Interactive Brokers in Canada, the funding time listed on their website states up to four business days for funds to be available, depending on the funding method chosen.
As the launch of the real time payments option in the US is still in the early stages of a roll out, there is likely some time before Canadian self-directed investors can benefit. That said, it is a sign of a trend already in place whereby the faster an online investor can fund their account, the more likely they are to choose that brokerage to get up and running with. It's not enough to have instant or fast account approvals if the ability to trade opportunities – especially fast-moving ones – is limited. Clearly, other online brokerages in Canada have figured this out, so it is now a bit of a race for others, including Interactive Brokers, to ramp this feature up quickly or risk being derailed by whatever the next big wave of new trading opportunities brings.
From the Forums
Trade Interrupted
If there's one thing that all seasoned DIY investors know, it's that online trading is not without its risks. One active investor learned the hard way about the risk of a platform not working as intended, and shared their experience in this post on reddit. Find out what fellow online investors had to say about what happened as well as the aftermath.
Hold On, For One More Day
Being told to wait is rarely music to any investor's ears. In this post on reddit, one self-directed investor pointed out that the new hold music (or lack thereof) at TD Direct Investing was an unusual experience. Find out what fellow online investors had to say about this small but interesting detail of the customer service experience.\