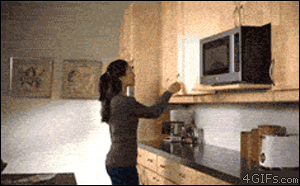 If there's one thing that Thanksgiving is famous for, it's making a little extra room for treats. And, fortunately, it seems like online brokerages on both sides of the border were dishing out a healthy portion of good news heading into the Canadian long weekend.
In this edition of the Roundup, we kick things off with some bite-sized updates on new pricing and new naming from a couple of popular online brokerages. Next, we dial into the main course – a deep dive on the latest big feature from Robinhood: phone customer service. And finally, you'll want to save room for dessert, which consists of some sweet chatter from the online investor forums.
Appetizing Canadian Online Brokerage Updates
BMO adviceDirect Lowers Fees to Attract New Clients
In the ramp up to RSP season, we expect to see a flood of new features and pricing announcements come through from Canadian online brokerages. This past week, BMO InvestorLine announced some interesting enhancements to their adviceDirect service that made it more accessible and enticing to investors with lower portfolio balances looking to trial out this service.
The biggest change is the reduction in the required minimum to open an adviceDirect account, from $50,000 down to $10,000. Of course, in an era of zero-commission trading, there were also some free trades (15, to be exact) thrown in for good measure for accounts with deposits of between $10,000 and $50,000.
One of the biggest challenges for consumers, especially those looking at the cost of "advice" on their portfolio, is paying fees. The minimum annual fee for adviceDirect has also been lowered from $750 to 0.75% on billable assets, with a maximum annual advisory fee of $3,750. For the entry point investor (i.e. someone with $10,000) the annual cost for the service would be $75.
While many online investors are aware of BMO InvestorLine, there are many who don't know about adviceDirect, and given how long adviceDirect has been around, there are many online investors in DIY circles who've simply viewed this option as pricey. So, the move to lower the balance requirement as well as the fee structure is a great opportunity to introduce the new cohort of investors to this product. The challenge, however, will be in changing the narrative and conversation around adviceDirect, which is something that has been heavily shaped by the many years of discussion about it. As such, we expect that going into the RSP season, there will not only be greater advertising of adviceDirect, but more effort into repositioning this solution with the kinds of investors who would value having additional support and advice when making investing decisions.
Another interesting angle to this offering is that adviceDirect standard commissions per trade are $7.75 whereas BMO InvestorLine commission rates are $9.95. The disparity between the two presumably is a result of additional revenues from clients paying an annual fee for services. This, of course, naturally raises a couple of questions around how much BMO InvestorLine would be willing to lower their commission rates to in order to secure minimum activity thresholds.
Peer firms, such as RBC Direct Investing or TD Direct Investing offer discounted commission rates for active traders, but BMO InvestorLine does not. Instead, BMO InvestorLine offers up access to additional features (such as their advanced trading platform) for clients who trade more actively. If BMO InvestorLine were to lower their commissions to zero to match other brokerages, like National Bank Direct Brokerage, then it also could impact the pricing structure for adviceDirect.
Digging deeper into the pricing at this entry point tier, if a new client is being charged $75 for the service and 15 trades, that works out to $5 per trade – far lower than the current $9.95 for the self-directed investing service and the $7.75 for the adviceDirect standard commission.
For now, it's clear that based on the pricing and the free trades for the new tier created for adviceDirect that BMO InvestorLine is very interested in attracting in new clients to give this service a try. As RSP season heats up, this latest move from BMO InvestorLine signals that there is likely more to come in terms of either features, pricing, or promotions to entice the self-directed investor segment. And, if BMO InvestorLine is any indicator, the other bank-owned online brokerages won't be too far behind with something big.
Virtual Brokers Now CI Direct Trading
It may have taken some time, but the Virtual Brokers brand has finally seen its sunset. After Virtual Brokers was acquired by CI Financial in 2017, it was unclear as to how the Virtual Brokers brand would co-exist among the other brands managed by CI Financial. Then, in early 2020, there was some clarification that the many brands owned by CI Financial, while strong in their own right, were not building the CI brand directly, and as a result, they were all brought under the umbrella of the "CI Financial" name.
As of the publication of this edition of the Roundup, Virtual Brokers is now CI Direct Trading. It was unclear once CI Direct Investing was created whether Virtual Brokers would fall under that brand or another, especially given how crowded the "direct investing" name has become.
Qtrade, RBC, and TD all have "Direct Investing" in their name, so the "Direct Trading" brand does help them stand out but with the "direct" in the name, they also must contend with CG Direct – something that will almost certainly cause confusion, especially if CG Direct decides to ramp up their marketing to make more investors aware of their offering.
One of the biggest challenges facing CI Direct Trading, however, will be managing the transition from such a well-known name. For example, although the website has changed names, the current site structure and design are still the same. Also, the mobile app links still point to the existing Virtual Brokers mobile app page and naming.
The roll out of a new brand, especially as big of a change as a name, reveals the complexity of an online brokerage in terms of moving parts. Qtrade Direct Investing did an effective job managing their rebrand earlier this year, and when they went live, they also initiated a new marketing campaign to carry the new brand forward with the energy and momentum required to build excitement with their existing stakeholders.
If there are any clues as to where things go for CI Direct Trading, there might be some in the CI Direct Investing user experience. The shift from WealthBar to CI Direct Investing set a high bar for user experience and design for the CI Financial family. So, if the transformation for Virtual Brokers is anything like the look and feel for CI Direct Investing, it seems like Canadian self-directed investors are in for a pleasant surprise.
Robinhood Launches 24/7 Phone Support
One of the biggest stories out of the US online brokerage space this past week was from Robinhood, who announced on their blog that they have rolled out 24/7 phone support. The mixed reaction (or lack thereof) to the news is a unique reflection of where this feature fits into their business and the continued overhang of negative sentiment towards Robinhood from very vocal users online.
Historically, phone service was never really a priority at Robinhood – it was simply too expensive a feature that a zero-commission online brokerage couldn't effectively support. Instead, for much of its existence, Robinhood fielded customer enquiries digitally, through email and chat and eventually with some limited phone support. In contrast, many peers of Robinhood, such as Schwab, Ameritrade and Interactive Brokers, have robust phone customer service infrastructure, including coverage 24 hours a day for the business week, if not for the whole week.
So, why is rolling out 24/7 phone customer service such a big deal at Robinhood?
For starters, launching a point of contact that is available all day, every day is a signal that Robinhood is trying to improve the customer experience. Events over the past 18 months, in particular the crush of volume of new accounts and the meme stock rush, uncovered issues with how customers of Robinhood dealt with things like outages, trading restrictions, account hacks/breaches, and more. Ultimately, these high stakes situations required many customers to reach out to the Robinhood customer support team.
Thus, 24/7 phone service – while a standard feature amongst other large online brokerages – provides a measure of comfort to clients who want or need to get in touch with a human to help sort through an issue.
A bigger reason why the phone service access matters, however, is because Robinhood also supports cryptocurrency trading – a market that never closes. While there was very little chatter among online investors on the stock trading side about this feature at Robinhood, the crypto community was abuzz with this innovation. There simply is no analogue for customer service at that level from crypto exchanges.
Scaling up to meet the needs of their 22+ million customers won't be easy – or smooth. Their initial approach to providing phone support will require clients to use the app to request contact from a Robinhood agent. According to an article published in TechCrunch, there are no "guaranteed" wait times, however, the targeted call back time is within half an hour. To meet that commitment, Robinhood will employ in-house customer service reps, as well as contracted outsourced agents. Clients can therefore expect some heavy triaging of calls to ensure that resources be allocated efficiently. Of course, one of the quirks of dealing with individuals in finance is that interactions can't seem "too rushed" otherwise the experience becomes less enjoyable. As a result, Robinhood customer service will be subject to the same forces that tend to impact their peers when the markets get extremely volatile: longer wait times on the phone.
As important as this as a development for Robinhood, they are not the only US online brokerage to be shoring up their customer service and customer experience. Interactive Brokers, another brand for which customer support has been a lower priority, had mentioned earlier this year that they are working on something exciting for their customer support experience.
Here in Canada, 24/7 customer service at an online brokerage is a very rare feature. In fact, there is no online brokerage that offers this, but there are two that come close: HSBC InvestDirect and Interactive Brokers. The rest of the online brokerages phone service channels typically operate around business hours on Eastern Time, which is a frustrating thing for clients in Western Canada.
HSBC InvestDirect's phone customer service hours are 24 hours a day from Monday through Thursday, and from 12am to 8pm ET on Friday. Agents resume phone coverage again on Sunday evening starting at 6pm ET. Interactive Brokers has phone service coverage 24hrs a day, five days a week. Interactive Broker's phone customer service hours are 24 hours a day, Monday through Friday. For Interactive Brokers, however, the Canadian service operation runs from 8am to 8:30pm ET and outside of these hours calls are answered by an international affiliate of Interactive Brokers.
Perhaps unsurprisingly, Canadian online brokerages have some work to do to provide a cutting-edge phone customer service experience. To begin with, coverage for Canadian online brokerages is largely limited to business hours, with several big named brokerages only offering coverage during business hours in the Eastern time zone. Then, there are simple features, like call back (instead of waiting on hold) to letting clients know where they are in a call queue with an estimated wait time, which are still not in place at many online brokerages.
What the latest move by Robinhood demonstrates, however, is that eventually customer service and customer experience do matter and that even at a commission-free online brokerage, clients still expect to be able to connect to a human being to solve complicated or urgent issues. It is also instructive to note that any online brokerage that currently deals with a "market that never closes" like cryptocurrency (such as Wealthsimple Trade) or international trading is going to have to support customers with a phone channel at extended hours.
The silver lining for Canadian online brokerages and self-directed investors is that phone support is an area that has been an important focal point for improvement after the mega-delays experienced during the pandemic surge last year. Firms such as BMO InvestorLine and Questrade have been very public about their investments in increasing call centre resources to keep wait times low. Impressively, BMO InvestorLine also publishes wait time numbers on their customer login pages so clients can see how long wait times are.
Despite Robinhood's launch of the new 24/7 phone support system, cynicism among clients and observers remains high.
The outages and trading restrictions are still fresh in the minds of many online investors who have weighed in on the Robinhood announcement, so getting it right on phone support will be key. The real test will come during times of market volatility, which have benefited them in the past, but going forward, will expose what they haven't yet thought about as far as customer service.
From the Forums
Zeroing in on Commissions at Questrade
Heavy is the head that wears the crown. For the Canadian online brokerage that long held the title of the lowest-cost online Canadian brokerage, recent developments around zero-commission trading have raised questions from clients as to when Questrade will follow suit. Threads like this one on reddit are reflective of a growing chorus of investors looking for more value in a highly competitive market.
Not So Simple After All
Cryptocurrency trading – the direct way – seems to continue to present opportunity and controversy at one Canadian online brokerage. Wealthsimple Trade, which initially launched under the mantra of supporting "getting rich slowly" announced a recent development regarding cryptocurrency transfers that got online investors buzzing in this reddit post. The pivot for Wealthsimple towards cryptocurrency did not go unnoticed, and was the focus of this article in the Globe and Mail which also had a lot of people weighing in.
Into the Close
That's a wrap on this holiday edition of the Roundup. There's a lot that we didn't get to this week (but that's what leftovers are for right?), including a shout-out to World Investor Week. For Canadian self-directed investors, it might be a short week ahead but there's no shortage of new developments on the radar (including a few generated by us!). However, between Squid Game, football, new movies starting to trickle out, and the unemployment rate dropping to pre-pandemic levels, it's going to be quite the battle for attention regardless of what screen you're watching from.